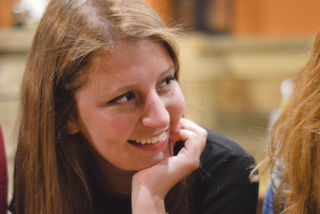 A

RCHAEOLOGY AT UE:
T

HE

S

TUDENT

P

ERSPECTIVE
an article by Rebecca Nelson
The University of Evansville, a small private university located in Southern Indiana, is one of only 17 schools in the country that has an archaeology department. The university, which houses just over 2000 students, is renowned for the support and guidance it gives its students. UE offers a student-to-faculty ratio of 12:1, giving students a personalized and supportive atmosphere in which to learn and grow.

The archaeology department at UE is no exception, the tight-knit community sparks one-on-one interactions and offers many networking opportunities and career connections for future endeavors. This can be seen in the achievements of many archaeology students, a number of whom make the Dean's List each semester. Anna Ahrens, a current student at UE, emphasizes this point:

"The professors know the students and it's all very easy to actually educate yourself while you're taking a class"

The archaeology department at UE is unique in that it offers numerous opportunities for hands-on work and technological skills. Students have the chance to work at the Jezreel field school in Israel, under the guidance of Dr. Jennie Ebeling, or work at the site of Tin City, conveniently located within campus grounds. The practical skills offered at these field schools, as well as at many others digs that UE students attend, is invaluable in preparing students for post-graduate work and later career opportunities.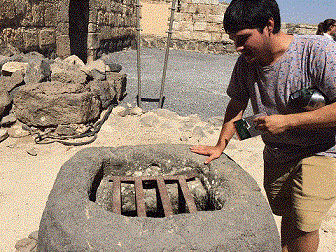 The University of Evansville is also a step above the rest in that it is focused on teaching students more modern skills. A number of classes, such as Archaeology 285, emphasize the need for students to orientate themselves with the newest technology and computer programs that archaeology has to offer, a skill that is prized amongst future employers. The hands-on approach offered within these classes provides a fun and interesting way to learn.
In addition to hands-on and technological classes, the university offers a wide array of other archaeological topics. Different class topics include Roman, Near Eastern, Egyptian, and even Greek to name few, so there is a topic to suit the interests of all students. One of my favorite classes was focused on Pompeii, a site that is awe-inspiring to many and one that I was lucky enough to spend a semester being educated on.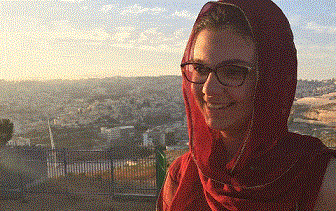 "I enjoyed taking Ancient Food and Drink and Women in Antiquity, and talking about more theoretical things"
- Anna Ahrens '18
On a personal note I can safely say that my time in the UE archaeology department has been one of the best and most fulfilling periods of my life. As a senior I have made invaluable friendships with many of my peers and professors which will aid me after graduation and for many years to come. The skills and knowledge that I have gained through the university have made me grow an even stronger love for the study of archaeology and I strongly believe that I have gained an invaluable and unique skill-set for graduate school applications and career opportunities.
Image 1:
Rebecca Nelson, UE Student
Image 2:
Isaac Rainey, UE Student
Image 3:
Anna Ahrens, UE Student
References:
Kaiser, A. (2005)
Rediscovering Tin City.
UE Magazine Winter. 4-5