Zachary Lopes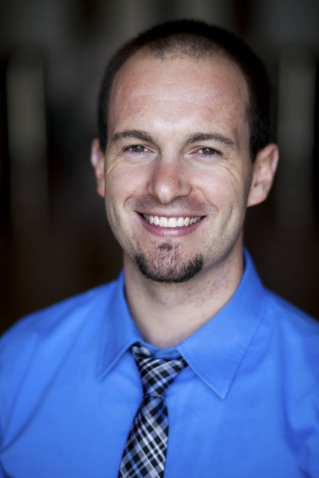 Sunday, September 7, 2014, 2:00 pm
Wheeler Concert Hall
Program:
Rameau: from Nouvelles suites de pièces de clavecin: Les sauvages; Menuet; La Poule
Villa-Lobos: A prole do bebê Volume 1
Beethoven: Sonata Op. 27, No. 2 (Moonlight)
Muczynski: Desperate Measures, Op. 48
Kapustin: Variations, Op. 41
Dr. Zachary Lopes is an active soloist and collaborative artist and has given performances across the United States, Italy, the Czech Republic, and Peru. He was the winner of the University of Cincinnati College-Conservatory of Music (CCM) Piano Concerto Competition and has been a finalist in the Schlern International Music Competition, the MTNA Northwest Regional Young Artist Competition, and the University of Colorado College of Music Honors Competition. He was also featured with his trio on CBS Sunday Morning's "A Grand Plan for Pianos" in 2009. He is currently Assistant Professor of Piano and co-director of the WKU Pre-College Piano Program at Western Kentucky University in Bowling Green, Kentucky, where he teaches applied piano and music theory.
Zachary has held positions at Wittenberg University as a sabbatical replacement Adjunct Instructor of Music and at the University of Cincinnati College-Conservatory of Music (CCM) as Head Graduate Assistant in Secondary Piano and Piano Pedagogy. Prior to his position at the University of Cincinnati, he was on the piano faculty at Parlando School for the Arts in Boulder, CO, and maintained an independent piano studio in Woodland Park, CO while in high school. Zach has presented numerous times at the MTNA National Conference, as well as the MTNA Collegiate Chapter Piano Pedagogy Symposium and the National Group Piano and Piano Pedagogy Forum. He has been published in Clavier Companion.
As a leader in the performing arts, Zachary served as president of the CCM Graduate Student Association in 2010-2011 and consequently sat on the CCM Dean Search Committee as the graduate student representative. In November of 2011, Zachary reinstated the MTNA Collegiate Chapter at CCM and was the president for two years. In its short tenure under his leadership the group has invited multiple guest speakers, coordinated and performed "Piano Mosaic" a community concert, created and distributed a fundraising CD entitled Beginnings, and hosted the 2nd Piano Pedagogy Symposium: Featuring MTNA Collegiate Chapters. Zachary also served as Assistant Administrative Director of the CCM Prague International Piano Institute, under Artistic Directors Eugene and Elisabeth Pridonoff, for the summers of 2011 and 2012.
Zachary received his master's and doctoral degrees in Piano Performance from the University of Cincinnati College-Conservatory of Music (CCM) and his bachelor's degree from the University of Colorado at Boulder. His principal teachers include Eugene and Elisabeth Pridonoff, Robert Spillman, and Doris Lehnert. He currently resides in Bowling Green, Kentucky with his lovely wife Jenny.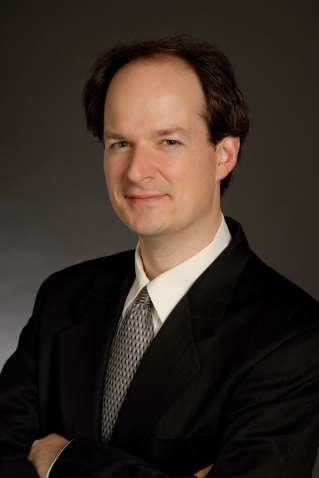 Tuesday, February 3, 2015, 7:30 pm
Wheeler Concert Hall
Program:
Schumann: Arabeske, Op. 18; Kreisleriana, Op. 16
Debussy: Children's Corner; Suite Bergamasque
Pianist Christopher Harding maintains a flourishing international performance career, generating acclaim and impressing audiences and critics alike with his substantive interpretations and pianistic mastery. He has given frequent solo, concerto, and chamber music performances in venues as far flung as the Kennedy Center and Phillips Collection in Washington, D.C., Suntory Hall in Tokyo, the National Theater Concert Hall in Taipei, the Jack Singer Concert Hall in Calgary, and halls and festival appearances in Newfoundland, Israel, Romania, and China. His concerto performances have included concerts with the National Symphony and the Saint Louis Symphony Orchestras, the San Angelo and Santa Barbara Symphonies, and the Tokyo City Philharmonic, working with such conductors as Andrew Sewell, Eric Zhou, Taijiro Iimori, Gisele Ben-Dor, Fabio Machetti, Randall Craig Fleisher, John DeMain, Ron Spiegelman, Daniel Alcott, and Darryl One, among others. His chamber music and duo collaborations have included internationally renowned artists such as clarinetist Karl Leister, flautist Andras Adorjan, and members of the St. Lawrence and Ying String Quartets, in addition to frequent projects with his distinguished faculty colleagues at the University of Michigan. He has recorded solo and chamber music CDs for the Equilibrium and Brevard Classics labels. He has additionally edited and published critical editions and recordings of works by Claude Debussy (Children's Corner, Arabesques and shorter works) and Wolfgang Amadeus Mozart (Viennese Sonatinas) for the Schirmer Performance Editions published by Hal Leonard. Professor Harding has presented master classes and lecture recitals in universities across the United States and Asia, as well as in Israel and Canada. His most recent tours to Taiwan, Hong Kong, and mainland China included presentations and master classes at Hong Kong Baptist University, National Taiwan Normal University, SooChow University, the National Taiwan University of Education, and conservatories and universities in Beijing (Central and China Conservatories), Tianjin, Shanghai, Hefei, Guangzhou, Shenyang, Dalien, and Chongqing. He has additionally performed and lectured numerous times in Seoul, including lecture recitals and classes at Seoul National University, Ewha Women's University, and Dong Duk University. He has served extended tours as a Fulbright Senior Specialist at the Sichuan Conservatory of Music in Chengdu, China (2008), and also at Seoul National University (2011). While teaching at SNU, he simultaneously held a Special Chair in Piano at Ewha Womans' University.
In addition to teaching undergraduate and graduate piano performance and chamber music at the University of Michigan School of Music, Theatre & Dance, Harding also serves on the faculty of the Indiana University Summer Piano Academy and is a frequent guest artist and teacher at the MasterWorks Festival in Winona Lake, IN. Recent summer festivals have also included the Chautauqua Institution in New York, and the Rebecca Penneys Piano Festival in Tampa, Florida.
Harding was born of American parents in Munich, Germany and raised in Northern Virginia. His collegiate studies were with Menahem Pressler and Nelita True. Prior to college, he worked for 10 years with Milton Kidd at the American University Department of Performing Arts Preparatory Division, where he was trained in the traditions of Tobias Matthay. He has taken 25 first prizes in national and international competitions and in 1999 was awarded the special "Mozart Prize" at the Cleveland International Piano Competition, given for the best performance of a composition by Mozart. His current recording projects include the Brahms viola/clarinet sonatas and the clarinet trio, with clarinetist Dan Gilbert, violist Stephen Boe, and cellist Yeonjin Kim.
Garnet Ungar, Piano with Alicia Choi, Violin, Rose Wollman, Viola, Kirsten Jermé, Cello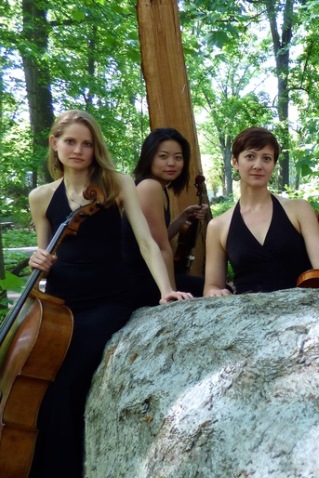 Tuesday, March 31, 2015, 7:30 pm
Wheeler Concert Hall
Program:
Bach-Busoni: Adagio in A Minor, BWV 564
Grieg: Holberg Suite, Op. 40
Grieg: Selections from Lyric Pieces
Brahms: Quartet in C Minor, Op. 60
Garnet Ungar has appeared throughout North America as piano soloist with orchestra, in recitals and masterclasses at major universities, and in solo and chamber broadcasts on Public Radio and the CBC. Highlights of the last two seasons were recitals and masterclasses at Indiana University, the University of Michigan, the University of British Columbia, Hong Kong Baptist University, Hong Kong Radio, Tanglewood, the American Liszt Society in New York City, and the Arts and Letters Club in Toronto. He has also performed in Switzerland, Sweden, and England, and his recording of the Brahms Second Piano Concerto with the Varna Philharmonic in Bulgaria was described in John Bell Young's Clavier Magazine review as "powerful and precise…having solidity and passion, a magisterial presence, structural integrity, immediacy and intensity." In 2009 he released his second CD, of Schubert piano works. A review in Fanfare Magazine mentioned "subtle nuances under perfect control and never sounding self-conscious…a fine control of myriad touches and colors… steady, focused, and unrelenting-a really superlative account." Clavier Companion describes "an impressively imaginative and nuanced musical sensitivity with a refined technique" and "a complexity to his interpretations that cannot be fully appreciated at a first listening."
Dr. Ungar has served on the piano faculties of Mount Royal University in Calgary and the University Settlement House in Toronto. He currently serves as Associate Professor of Piano at the University of Evansville in Indiana and served on the piano faculty of the Music at Maple Mount Summer Institute in Kentucky. He regularly adjudicates piano competitions including, most recently, the Hong Kong Schools Music Festival, Midwest Young Artists in Chicago, and Kentucky MTNA. In demand as a private teacher, his students have won several other important local and state competitions. They have included six first prizewinners in the Evansville Philharmonic Competition, four finalists in the Indianapolis Symphony Competition, and first and second place winners in the Murray State/Paducah Symphony Competition. He has also taught multiple State MTNA and Evansville Schmidt Award winners.
Born in Montréal, Québec, Dr. Ungar obtained degrees in piano performance from the Universities of Toronto, Calgary, and Houston, where his principal teachers were William Aide, Marilyn Engle, Abbey Simon, and Ruth Tomfohrde. Additional studies include sessions at the Royal Conservatory of Toronto, where he obtained an Associate Performer's diploma, with Marek Jablonski at the Banff School of Fine Arts, Marc Durand and Anton Kuerti at the Centre d'Arts Orford in Québec, and Bernard Ebert at the Académie de Musique de Sion in Switzerland.
Adam Golka, Piano and the Eykamp String Quartet
Sunday, April 26, 2015, 4:00 p.m.
Wheeler Concert Hall
Program:
Beethoven: Violin and Piano Sonata No. 8, Op. 30, No. 3
Brahms: Quintet in F Minor, Op. 34
Born and raised in Texas to a family of musicians from Poland, 26-year-old pianist Adam Golka has won widespread critical and popular acclaim with his "brilliant technique and real emotional depth" (The Washington Post). He has garnered international prizes including the 2008 Gilmore Young Artist Award, first prize in the 2003 China Shanghai International Piano Competition and the 2009 Max I. Allen Classical Fellowship Award of the American Pianists Association.
With his extensive concerto repertoire, beginning with Rachmaninoff, Ravel and Liszt, and now fully embracing Beethoven, Mozart, Brahms and Bartok, Golka has appeared as a soloist with the Atlanta, Houston, Dallas, Indianapolis, Milwaukee, Phoenix, San Diego, Fort Worth, Syracuse, Pensacola, Lansing, Knoxville, Albany, South Dakota, and Grand Rapids symphonies, and with the Grand Teton and Colorado Music Festival orchestras. Internationally, he has appeared with the BBC Scottish Symphony, National Arts Centre Orchestra, the Sinfonia Varsovia, the Shanghai Philharmonic, the Warsaw Philharmonic, Orchestre Poitou-Charentes, and the Orquesta Filarmonica de Jalisco with conductors including Donald Runnicles, Miguel Harth-Bedoya, Pinchas Zukerman, Mark Wigglesworth, Michael Christie, Andreas Delfs, Edwin Outwater, David Lockington, Daniel Hege, Julian Kuerti, Michael Morgan, Timothy Muffitt, Ryan McAdams, as well as his brother, conductor Tomasz Golka.
Following a summer at Marlboro, the New York based Golka kicks off the 2013/14 season with a recital at Ravinia, and solo and chamber music concerts at Bargemusic in Brooklyn. He returns to the Fort Worth Symphony for a week of Brahms 2 performances with Joshua Weilerstein, followed by his debut at the New Jersey Symphony playing the Ravel G Major cto. with Music Director, Jacques Lacombe. The Ann Arbor Symphony sees him back for performances of Beethoven 2.
Last summer Adam Golka made his debut at Caramoor in a Beethoven program with Colin Jacobsen, and at the Mostly Mozart Festival at Lincoln Center in pre-concert recitals of Lutoslawski and Brahms. Recitals followed across the 2012/13 season in New York, Ohio, Boston, Florida and in Wroclaw, Poland; plus guest artist performances with the Szymanowski Quartet at the Orange County Performing Arts Center. He opened the Omaha Symphony's season playing Beethoven's Piano Cto. No. 2, joined the Jacksonville Symphony for Beethoven's "Emperor" Cto., and played Mozart k. 491 with the Rhode Island Philharmonic and Tchaikovsky Piano Cto. No. 1 with the Riverside County Philharmonic.
Adam Golka has played all five Beethoven Piano Concertos with the Lubbock Symphony, and concertos by Mozart, Liszt and Ravel with the symphony orchestras in Phoenix, Duluth-Superior, Eugene, Fairfax, and Santa Fe. In 2010, Golka made his Isaac Stern Auditorium debut at Carnegie Hall, playing Rachmaninoff's Third Concerto with the New York Youth Symphony and, in 2011, joined a Ravinia Steans Institute tour, with dates in Boston, Chicago, New York City, Stamford, and at the Highland Park Music Festival.
Further afield, he has played solo and chamber music concerts at the Concertgebouw's Kleine Zaal, Carnegie Hall's Weill Recital Hall, Musashino Civic Cultural Hall in Tokyo, Nakanoshima Hall in Osaka, the Kravis Center in West Palm Beach, and at prestigious festivals such as the Gilmore Keyboard Festival, the Ravinia Festival, Music@Menlo, the New York City International Keyboard Festival at Mannes, the Newport Music Festival, and the Duszniki Chopin festival.
Adam Golka has premiered solo works written for him by Richard Danielpour and Michael Brown, and is an avid chamber musician and lieder partner. After studying with his mother, pianist Anna Golka, and Dariusz Pawlas of Rice University, Adam moved to Fort Worth to pursue studies with José Feghali at Texas Christian University. In 2012 he received an Artist's Diploma from the Peabody Institute in Baltimore, studying with the legendary Leon Fleisher, and has contined his work in masterclasses with Andras Schiff, Richard Goode and Mitsuko Uchida.
Adam Golka has been appointed Artist-in-Residence at the College of the Holy Cross in Worcester, MA beginning in the 2014/2015 season.
Past Artists in the UE Piano Series
Araine Alexander Liao
Alessandra Ammara
Kevin Ayesh
Hsia Jung Chang
Frederic Chiu
Nino Cocchiarella
Kenneth Drake
Johan Fröst
Peter Gach
Matthew Gianforte
Gila Goldstein
Adam Golka
Margaret Halbig
Christopher Harding
Marc-André Hamelin
Corey Hamm
Alan Hersh
Ian Hominick
Milica Jelaca Jovanovic
Ray Kilburn
Jae Won Kim
Natasha Kislenko
Junghwa Lee
Daniel Lin
Zachary Lopes
Jonathan Mann
John Mortensen
Spencer Myer
Robert Nicholls
Craig Nies
Angela Park
Awadagin Pratt
Allen Reiser
Andrew Russo
Karen Shaw
Yan Shen
Abbey Simon
Philip Thomson
Mark Tollefsen
Duo Turgeon
Mayron Tsong
William Westney
Patti Wolf
Roger Wright